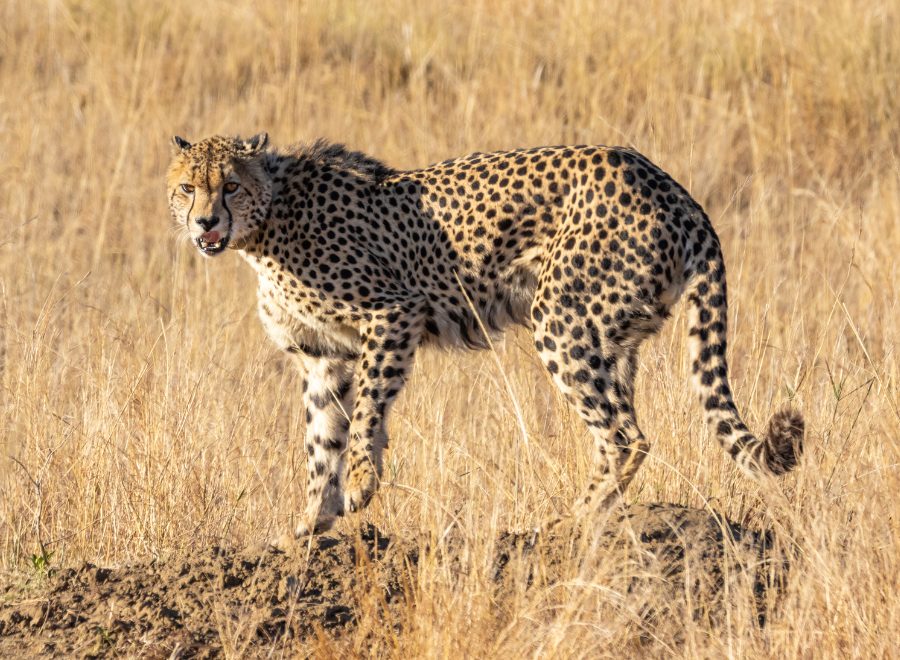 09 Oct

Two Cheetahs make their first kill within 24 hours of being released into a bigger enclosure.

Two cheetahs- Freddie and Elton were moved to a bigger enclosure at the Kuno National Park in Madhya Pradesh on November 5. They were the first pair to be released into the larger enclosure after being quarantined since September 17. And the exciting news is that they have made their first kill within 24 hours of their release. 

According to forest department officials, the two male cheetahs hunted down a spotted deer between 6 pm Sunday and Monday morning. The officials also added that this was their first kill after their translocation from Namibia to India. The sources also revealed that they had first attempted to hunt a blackbuck within an hour of being released. But, they were unsuccessful. 

Freddie and Elton making their first kill soon after being released in a bigger enclosure is a big deal. It signifies that the cheetahs are in good shape, adapting well and the relocation project is progressing well. And eventually, all eight cheetahs will be released into the wild.