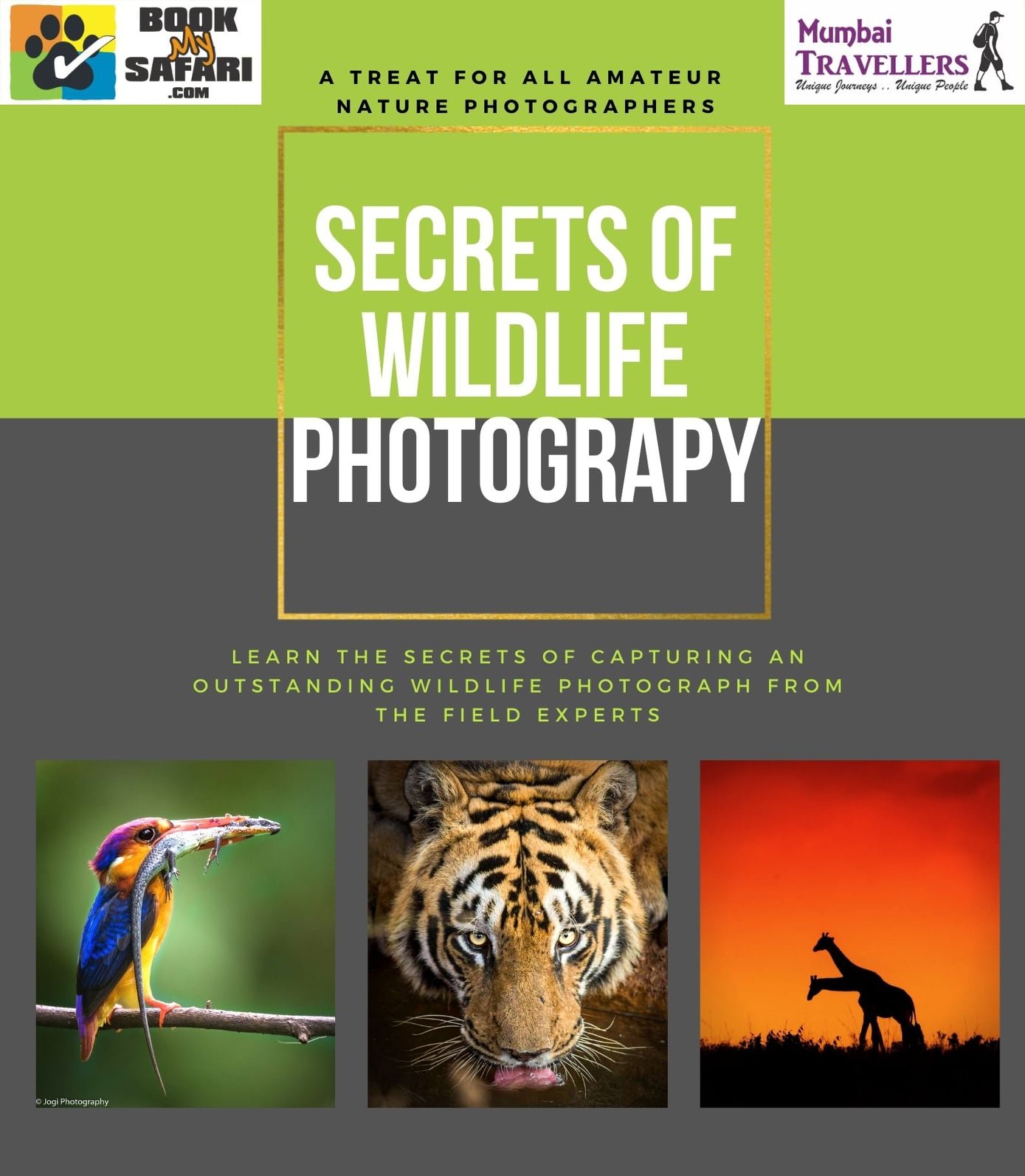 Secrets of wildlife Photography
REGISTRATIONS STARTED – "SECRETS OF WILDLIFE PHOTOGRAPHY ONLINE WORKSHOP"
4 Hours Free Online Photography Workshop loaded with Valuable information and Tips to create Stunning Wildlife Photographs!
(Do share with like minded photographers in your circle)
Maximum 50 participants only. Registration mandatory.
This is not a basic camera functions or post processing workshop. This workshop is focused on composition and on field smartness techniques for those who know the camera functions.
We will be conducting 02 separate workshops in December for basic camera functions and Lightroom post processing.