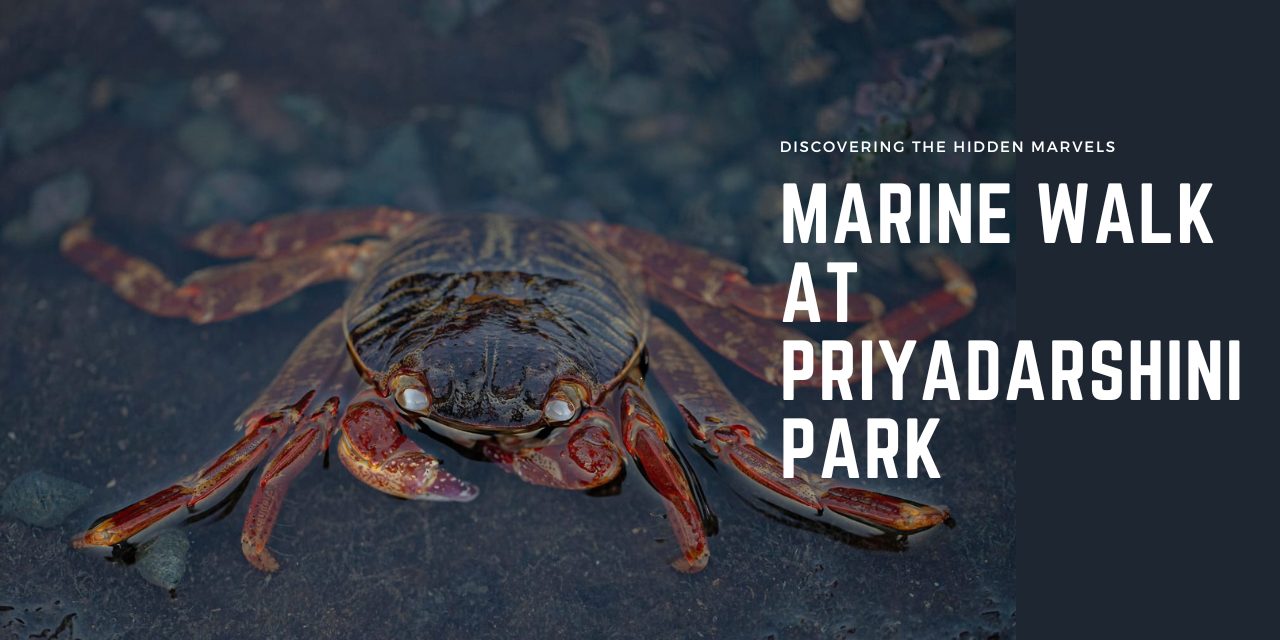 Marine Walk at Priyadarshini Park: Discovering the Hidden Marvels
About Marine Walk
We travel around the world in search of colourful underwater creatures. Be it the corals or fishes and/ or other marine flora-fauna. People go to places like Andaman; imagine if you could experience the same right here in your city, Mumbai.
Mumbai shores are unexpectedly home to a wide variety and rich marine fauna and flora. Some are colourful and some are dangerous Some are too slow and others are too fast, some are in plenty while some are a rare sight! Be it an octopus, a variety of crabs, sea slugs, little barnacles or even colourful sea sponges! You'll see it all here on our Mumbai shores!
Important
Wear proper shoes with good grip. No sandals or flipflops will be allowed.
Carry at least 2 litres of drinking water.
A cap/hat or other sun protection is advisable.
Refrain carrying costly or delicate items.
Date & Timings – 4th June 5:30 AM
Venue – 
Priyadarshini Park
https://goo.gl/maps/RGPVn73JSnCEoB2j8
Duration: 1.5 Hours. (~15 mins. Introduction + 1 Hour Walk + ~15 mins. Post-walk discussion)
Schedule – 
5.30 AM – Meet the Expert at Priyadarshini Park Parking.
5.30 TO 6.30 Share walk for Corals & Other Marin life
7.00 AM Conclude Trail with Group Photo
Trail Cost –
Normal Members: Rs.299
Lifetime Members: Rs.199
Inclusions : 
On-field expertise by Nature Explorers India Naturalist.

GST
Exclusions:
Anything other than mentioned above.
For Any queries feel free to get in touch with us at 8692055777 / 7977321838