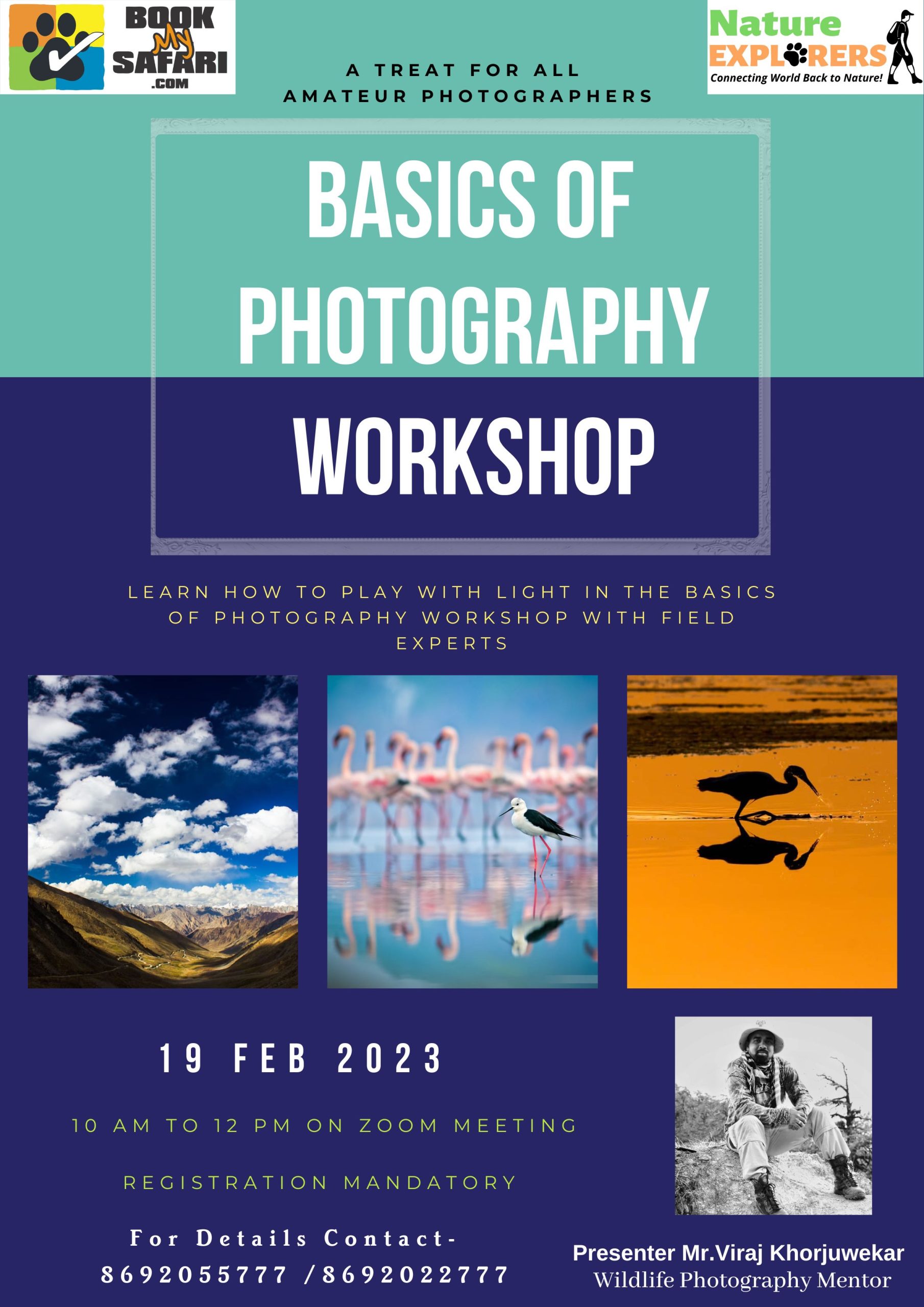 Basics of Photography
REGISTRATIONS STARTED – "BASICS OF PHOTOGRAPHY ONLINE WORKSHOP"
2 Hours  Online Photography Workshop loaded with Valuable information and Tips to create Stunning Wildlife Photographs!
(Do share with like-minded photographers in your circle)
This is a basic camera function or a Basic post-processing workshop. This workshop is focused on composition and on field smartness techniques for those who know the camera functions.
Team Nature Explorers India